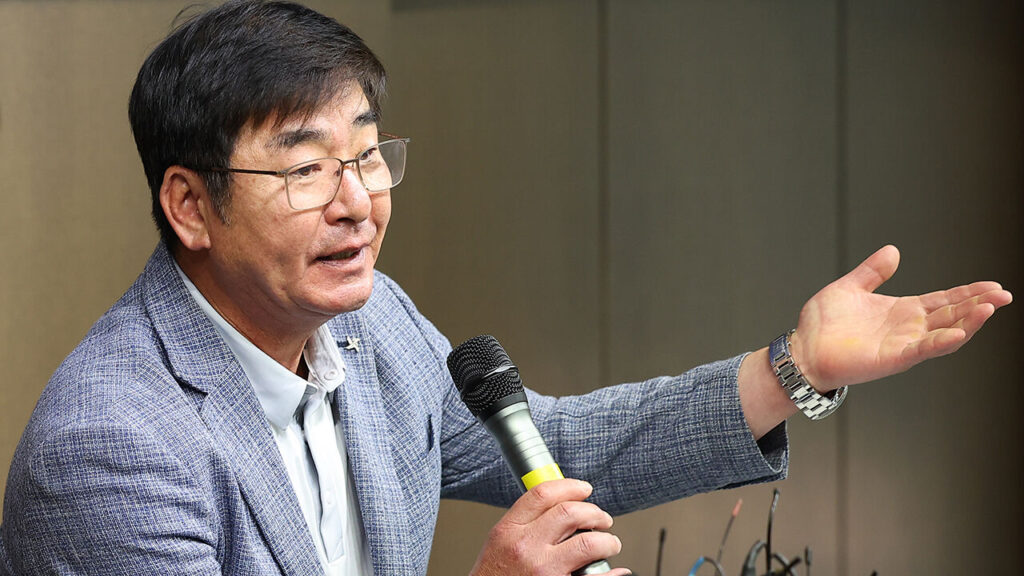 Ryu Jung-il is the head coach of the Korean baseball team at the Asian Games.
Ryu Jung-il, who will lead the Korean baseball team at the Hangzhou Asian Games in September, will analyze the Japanese team.
The Korea Baseball Organization (KBO) announced that Ryu and the national team's coaching staff, including coaches Choi Il-yeon, Kim Dong-soo and Ryu Ji-hyun, departed for Tokyo via Incheon International Airport on the afternoon of Sept. 18.
South Korea, which announced its under-25 roster for the Asian Games last month, is aiming for gold at the tournament. Japan and Chinese Taipei are among the favorites.
Ryu will be watching the intercity baseball tournament at the Tokyo Dome in Japan through Aug. 26.
Japan is fielding a team at the Asian Games that is comprised mainly of social baseball players, many of whom are expected to compete at the Hangzhou Asian Games.
The coaching staff will be the first to leave the country today, followed by Cho Gye-hyun, chairman of the 스포츠토토 National Power Enhancement Committee, and Lee Jong-yeol, national team coach.